Some films never loose their luster. Year by year, professional archivists strive to preserve the quality of romantically shot films from the era of technicolor. I remember how surprised I was to learn that the first 'color' films weren't really shot in color at all! It was the magic of chemical film toning treatments that transformed these delightful movies into vibrant pictures.
Currently, the MoMA (Museum of Modern Art) in New York City is opening a film exhibition called 'Glorious Technicolor'.  Throughout its run, hundreds of films, both the modestly known and highly acclaimed, will be shown. Here are five film favorites that viewers will have the pleasure of seeing.
The Trouble with Harry (1955)
I never thought I would love an Alfred Hitchcock movie more then Rebecca…. but…. this film was fantastic! The color palette used in this film is so aesthetically pleasing that it becomes a visual magnet. It has you staring long enough for the storyline to weave around you. Before you know it, you'll be horrified and howling with laughter at the same time.
Gone with the Wind (1939)

This all- American drama is as complex as it is long! Set in the Civil War (approximately), it is a rich cornucopia of story line's, costumes, and history re-imagined. Although, looking at the still here, I can't help but have a craving for chocolate frogs and butter beer rather than fried chicken and grits. Can you guess why?
Little Women (1949)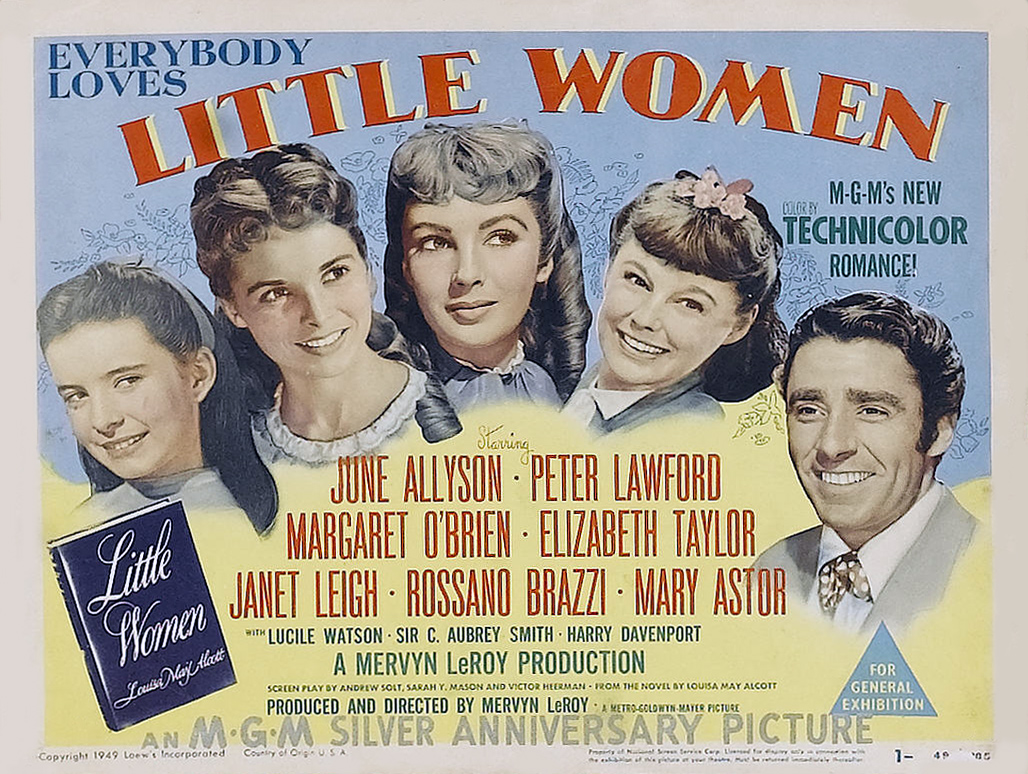 Another Civil War period piece (also based on a book). The film is full of great tonality; spanning the heather greys and browns of the weathered down March home to the rich, velvety greens and reds of the Mr. Laurence's mansion. What really takes the cake is the technicolored brassy blonde tresses of none other then Elisabeth Taylor as persnickety Amy March. Gotta love those MGM wigs.
For Whom the Bell Tolls (1943)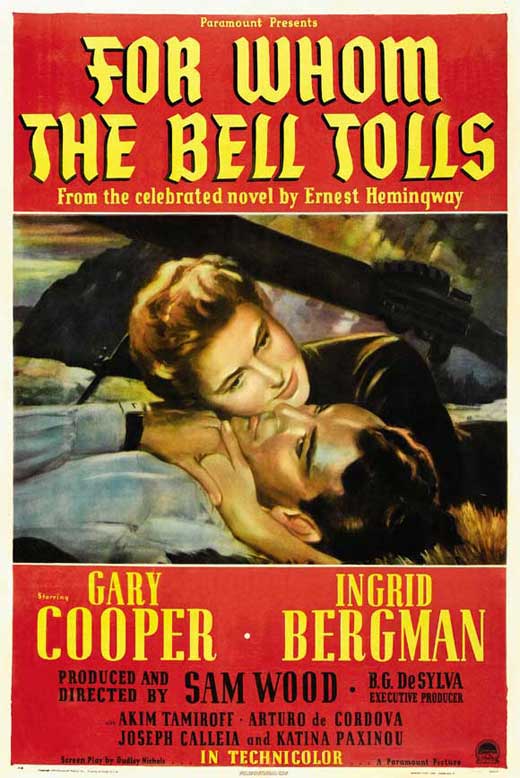 A serious, yet lovely film about living life and accepting its consequences. While its based off the book by Ernest Hemingway, both Ingrid Bergman and Gary Cooper carry this movie through its harsh and tender moments, weaving in and out of a world they can not control.
Ivanhoe (1952)

Deeply saturated in color, this film looks almost abstract in form. It evokes a unique beauty a far as movies go, looking almost like stained glass (fitting, considering the subject matter). Its an exciting story, based off of its literary doppelganger, and very thought provoking.
There are far more technicolor masterpieces out there, in every genre imaginable! They are works of art you don't need to go to a museum to appreciate, but considering that the MoMA is putting it on a big screen, its a treat not worth passing up if you can get to it.