Those who have any sort of interest in the cell phone technology must know that cell phones have been through revolutionary development within a past few decades or so. From the time when the GSM cell phones were first introduced in the market till now total appearance and practical change in the mobile phones have been tremendous. There was a time when your cell phone was nothing more than a device that can either receive or make calls. After which the vast use of text messages through mobile phones observed that totally changed the way of communication through two individuals. For those who were not familiar with concept of text messages, found it as an economical and quicker mode of communication to replace phone calls.
By the year 1996-97 mobile phones started to look like an early prototype of what a modern mobile phone looks like. As per the technological advancement, these phones were capable of memory storage such as contact numbers and text messages. These phones still did not have the modern GSM technology and were produced under the reference of mobile phone services provider companies.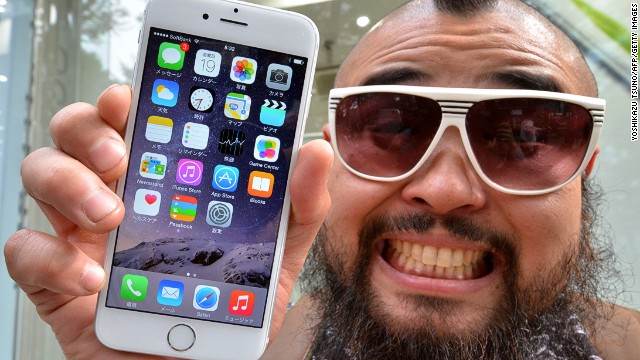 By the year 1998, Nokia, a leading mobile manufacturing company came up with the new designs and models of modern mobile phones that were potable, easy to use and pretty economical for everyone to carry around. These phones were further revolutionized to the modern models such as Nokia 1100, Nokia 3310and many others. With that other companies, such as Motorola and Ericson came up with their models of modern mobile phones equipped with GSM technology that took their portability to limits.
With the start of 21st century in the early years of 2000, Nokia and many other companies have already evolved themselves into the technologically advanced mobile phone manufacturers. They came up with colored screen models such as Nokia 7650, such phones are considered to be the very early stages of the modern Smartphone technology. The sliding phone with color display and equipped with a 0.3 mega pixel camera became the hottest sensation among the mobile phone owners' communities.
After that the evolution in the mobile phone technology boosted up with such a fast pace, and models such as Motorola V3. Such high tech models of that time were considered to be a status symbol and later on became the dawn of new Smartphone technology.
And then Sony-Ericson's walkman phones took the Smartphone technology to a new level, and after that the pioneer Smartphone companies such as Samsung, Apply and Sony itself came up with their modern Smartphone models that took over the market and changed the concept of mobile phone. Thanks to the concept of modern Smartphone technology, mobile phones are not the same as they used to be. Now a person can perform almost every communication task possible only with this hand held device. The mobile phone technology has seen a lot of changes, from a call reciveing and making device it has become something to replace the whole computer system from human life. This evolution in such a short span of time is really commendable.